Are you interested in superior towing and recovery services that is available 24 hours a day that leaves no loose ends?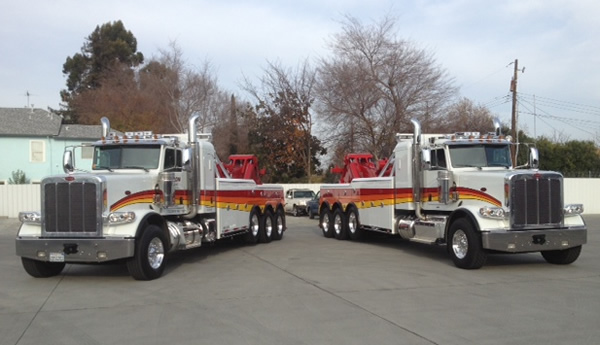 Call Rincon Towing TODAY and let us help you.
We understand your vehicle can be your most prized possession, why trust it to an amateur? Any Internet search can turn up pages of towing companies in and around Sacramento, California. These companies can promise you the world for rock-bottom prices and then service you with inferior trucks, equipment, and inexperienced drivers that may cause further damage to your vehicle. Why risk it? Call Rincon Towing, we will get there in record time with the right truck, the right equipment, and the right manpower to meet your needs!
Rincon Towing treats all our customers and their vehicles as if they were our own. By keeping up with equipment research and industry trends, Rincon Towing has assembled a tailor-made fleet to handle all the diverse demands of your transportation needs, whether on the road or at the job site.
No matter what type of service you require, whether it's Truck Assistance, Vehicle Emergency Roadside Assistance, or Private Property Impounds, Rincon Towing has the right equipment to get the job done, professionally, timely and on-budget.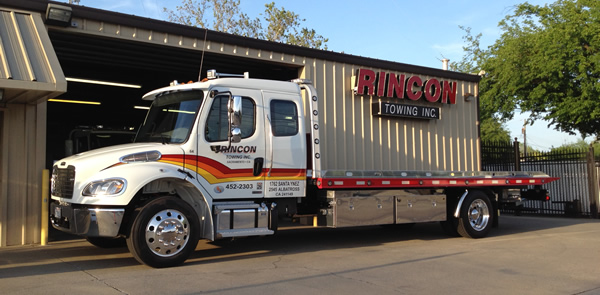 The right equipment for towing and recovery will save you expense and time.
Light Duty Towing - Our modern equipment will easily handle the everyday types of hauling needs required by most California motorists.
Medium duty towing – Our equipment offers you the perfect solution for those items too large for light duty
Flatbed carriers - Are just perfect for your most prized possessions requiring gentle handling for situations where your vehicle must be transported long distance.
Heavy Duty Towing – Our equipment can handle anything from heavy trucks to tractor trailer rigs.
Seemingly unsalvageable equipment can be miraculously saved with the use of air cushions!
The air cushion is one of the most innovative additions to the towing and recovery industry. Our towing and recovery professionals are experts when it comes to uprighting overturned tractor trailers with the use of air cushions. In just minutes, we can raise even fully-loaded tractor trailers and tankers without requiring costly and time-consuming off-loading of cargo. Our recovery services can significantly reduce damage to your valuable equipment and cargo. Call us when you need to save your valuable load - and your valuable time.
With an entire fleet of heavy duty trucks using clean burning diesel engines, Rincon Towing has the capability of being in several places at once, or if need be, can use two or more trucks in tandem for those really big jobs. So you can rest assured your vehicle is in good hands.